In this day and age, who DOESN'T like older ladies? It seems like our whole culture shifted towards MILF acceptance and then MILF worship. It's not a long stretch to say that we all love experienced and sexually assertive women. In this brief top ten list, we take a look at some of the hottest cartoon mommies and grannies, shedding a light at their naughtier side, since it doesn't get brought up enough.
Here are the sexiest older babes from fiction, in no particular order:
Agnes Skinner
Let's start off with good ol' Agnes Skinner, Seymour's "beloved smother". We all know that she's controlling and bitter, but it's nice to see her unpleasantness and bossiness under different circumstances, i.e. when she's getting ready to pleasure herself. She lubes up a huge realistic cock with veins before guiding it deep in her wrinkly pussy. Notice all the toys laying around – butt plug, anal beads, dildos of various sizes. Agnes is as kinky as they come!
Carol Miller/Mom
She's gonna bang Leela with it, no doubt about it. Even though Mom doesn't show much in terms of nudity, we can still see the beautiful outline of her voluptuous body. Leela, on the other hand, looks terrified. Is Mom really going to shove this huge curved strap-on in her pussy? We hope so because otherwise what's the point of featuring Mom as one of our top ten hottest fictional grannies and mommies?
Barbara Pewterschmidt
Lois Griffin's parents, Carter and Barbara Pewterschmidt, are pretty damn kinky, as it was clearly implied in the show. What we didn't know is the true extent of their kinkiness. Here, we see Carter submitting to his mature mistress with his tongue sticking out, like a dog. What's more is that Barbara actually keeps him on a leash, forces him to crawl around naked, bark, and eat from a bowl. Just imagine how kinky their sex must be!
Martha Wilson
You all remember Dennis the Menace, right? Remember that elderly couple that lived next door? Yeah, it's no big surprise that we didn't see more of them because their relationship is clearly sexual. Purely sexual. Mostly sexual? We know that Martha spends most of her days with a ball gag in her mouth, getting violently fucked by George's wrinkly cock as her ginormous tiddies just flop around. Way too intense for Dennis, huh?
Gran Stonewell
Gran Stonewell is the eldest member of the Croods clan, that's pretty damn obvious. What you didn't realize is that she's also THE HORNIEST. Granny literally cannot get a good night's sleep unless someone fucks her pussy or ass (preferably). This picture serves a concrete evidence of Gran having a naughtier side, the one we won't see get acknowledged by Disney. Still, we feel like Gran deserves a place on this list.
Lady Tremaine
Lady Tremaine (better known as THE WICKED STEPMOTHER) is Cinderella's nemesis, of sorts. She's a huge bitch and we were supposed to hate her, but… There's something really exciting about her, okay? We couldn't just blindly hate a GILF this freaking seductive, y'know? This is why we decided to showcase the Lady's sexier side in this top right here. She's a busty bombshell that's big into femdom and facesitting. How do you like her now?
Mayor McDaniels
Mayor McDaniels, one of South Park's most polarizing characters, is clearly a BBC addict and a size queen. Despite her lack of intelligence and common sense (or maybe because of it), we still love the Mayor and her mature, seductive body. Watching her get fucked by a well-endowed black man is exactly what y'all need right now. A politician actually spreading the message of love and acceptance. How neat is that?
Pearl Slaghoople
Pearl Slaghoople is Wilma's mom and Fred's mother-in-law. On top of that, she's a STONE-cold fox. She's a clearly underrated character, but we're doing her some justice (hopefully) by placing her on the list of the sexiest fictional women well past forty. Anyway, this picture shows of Pearl stroking the ROCK-hard cock of a surprisingly muscular version of Fred Flintstone. He blows a huge load all over her GILF titties as she looks into his eyes, all motherly.
Tilly Hill
Hank's mom is up to no good, always. After suffering through an abusive marriage, this GILF bombshell has finally found a man who will treat her right (and fuck her wrinkly pussy into submission). That man is, of course, Chuck Garrison. It's a joy seeing Granny Hill get her pussy banged, it's kinda weird seeing a young kid peeing, but who cares about that. These types of hardcore cartoon sex sessions are what makes us appreciate Tilly and her hot body.
Yzma
Yzma first appeared in The Emperor's New Groove… and she's been on our mind ever since. We specifically chose this beauty to finish off our top ten because we feel like Yzma is criminally underrated in terms of hotness. In this picture, we see her begging for a huge load all over her obviously evil face, on her knees with her big boobs exposed. If that doesn't get you all excited about Yzma, we don't know what will!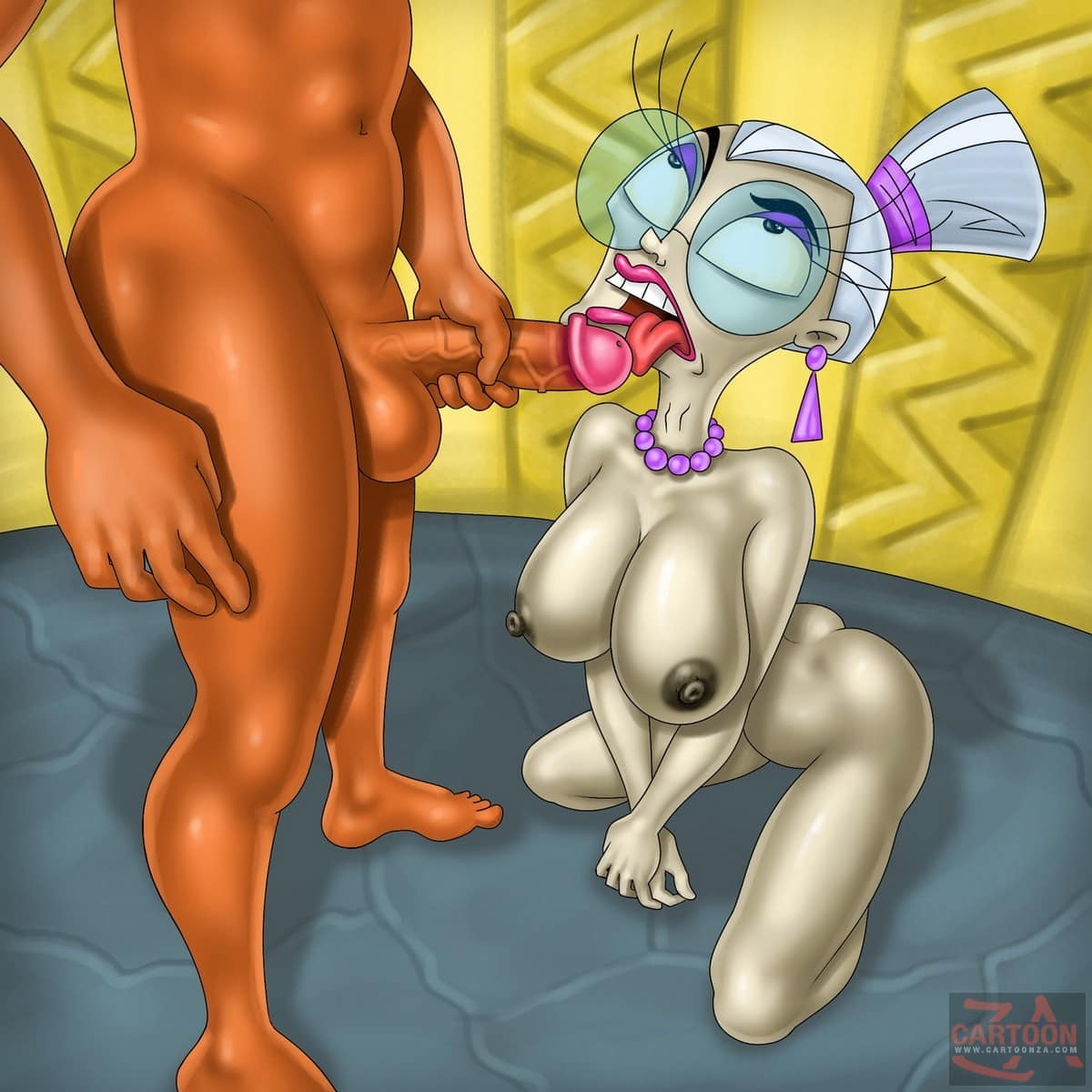 That does it for a small top ten list. Hopefully, you liked it. Once again, we have to reiterate – we're not trying to make a point by omitting some of the more well-known MILFs and GILFs, all we're trying to do here is share our opinion with you. We think that older women are sexy, and these ten fine women are the sexiest of them all! Don't forget to tell us which hot-ass grannies get YOU all excited the second you lay your eyes on them?