We have already talked about the most attractive brunette babes from cartoons and animated series in one of our previous blog posts. However, we simply feel that limiting the list to only ten of the hottest ones doesn't do many of them justice. The truth is that there are so many attractive black-haired cartoon babes out there that we simply had to make a second part of the top list. Let us refresh your memory. Last time we talked about Olive, Hayley Smith, and, of course, Jasmine, to name a couple. While these brunettes are definitely incredibly sexy, there are so many others that deserve to be mentioned as well. So we decided that today, we will bring you a list of another ten hottest cartoon brunettes from animated movies and shows. Read on to see if your favorite brunette is featured on it. And if you still haven't read part one of our list, make sure you check it out!
10. Dr. Mrs. The Monarch from The Venture Bros.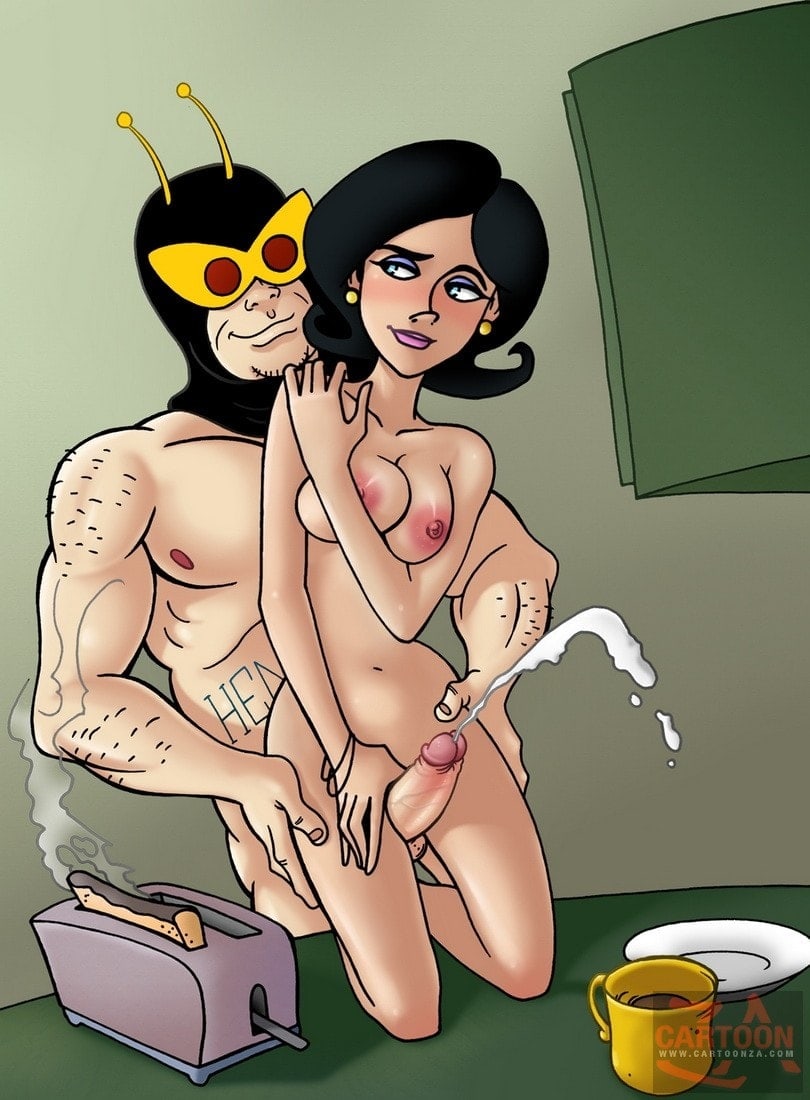 The Venture Bros is an adult cartoon, so it comes as no surprise that one of its characters is on this list. Dr. Mrs. The Monarch is an incredibly sexy woman. She has shoulder-length brown hair, huge boobs, wide hips and thick thighs. Her skin-tight costume leaves little to imagination. The super low cut can barely keep her boobs in place. She is quite agile and a good fighter, which makes her even sexier. And according to this drawing, she loves big cocks.
9. Betty Boop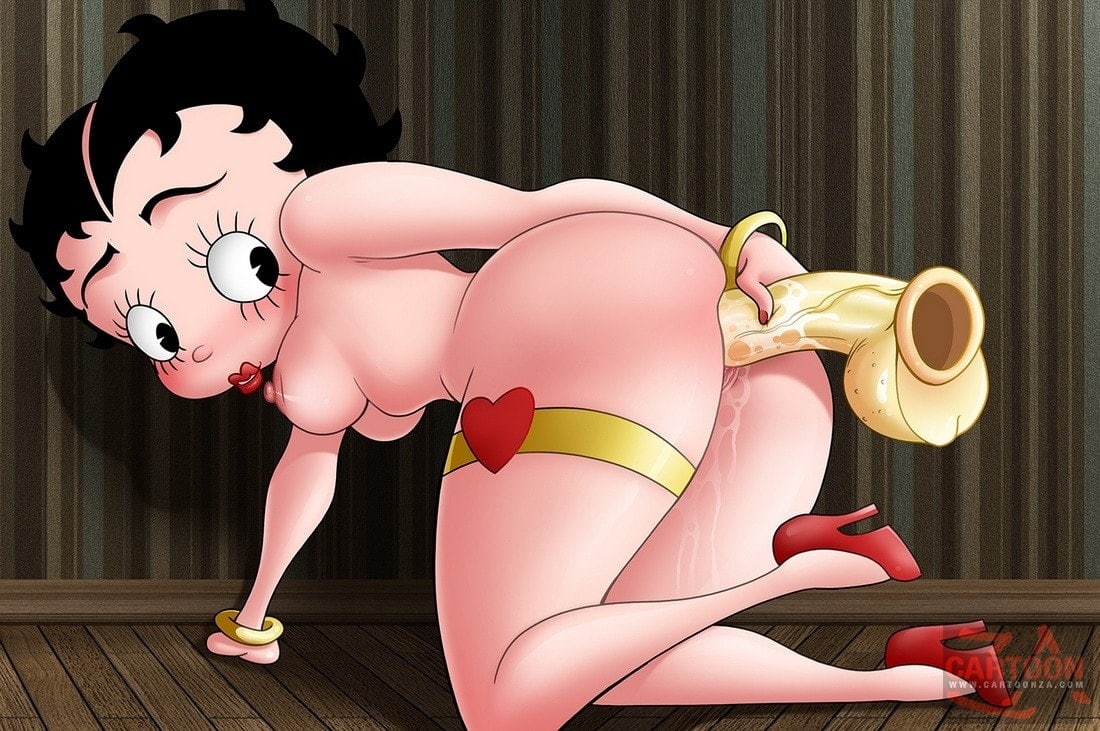 We simply couldn't put this list together without including Betty Boop. This petite brunette has been driving men crazy ever since she was first drawn. Her wide hips and her tight waist make her body incredibly hot. And let us not even get started on her face! With those big dark eyes and innocent-looking features, she is completely irresistible. In the drawing, she is pictured shoving a huge realistic dildo from behind, while revealing her perfectly round ass.
8. GoGo Tomago from Big Hero 6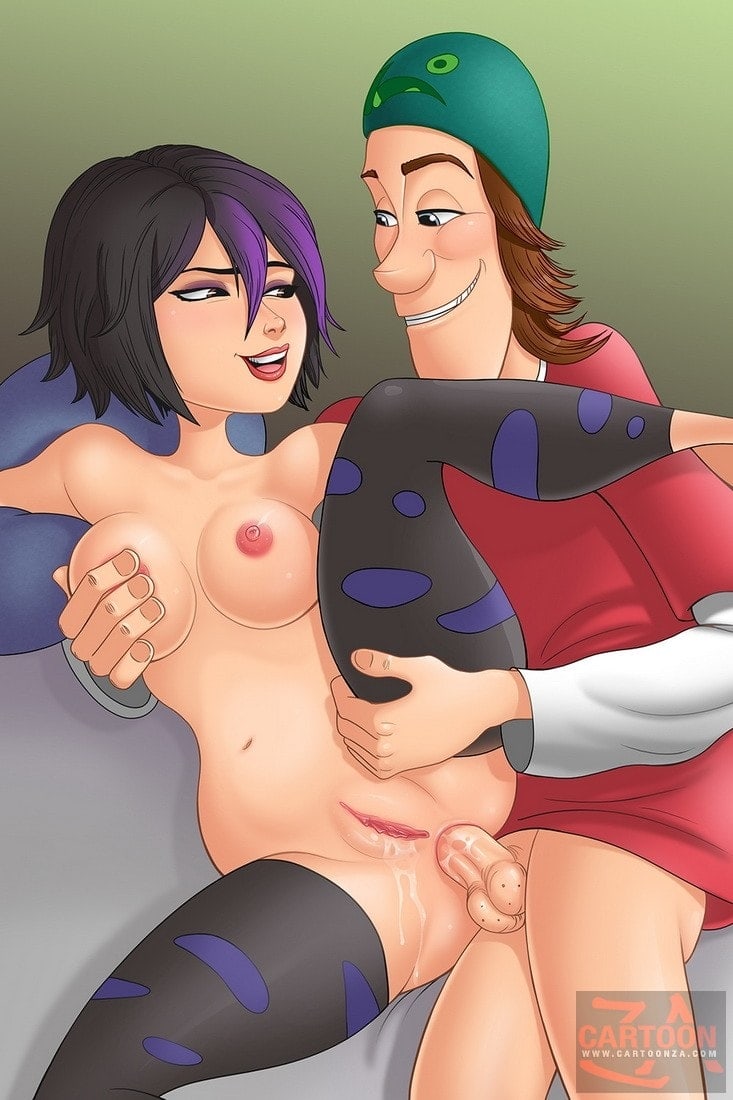 This 18-year-old sexy Asian brunette is quite petite. She is around 5'4" tall, but boy does she have a hot body! She's extremely athletic and it shows! She is also incredibly fast. You can just imagine the stamina and endurance this girl has. With her purple streaks, messy brown hair, and punk-rock style, she is also a little rebellious. And apparently, she likes taking dicks up her tight asshole. Seriously, this brunette babe is the whole package.
7. Mulan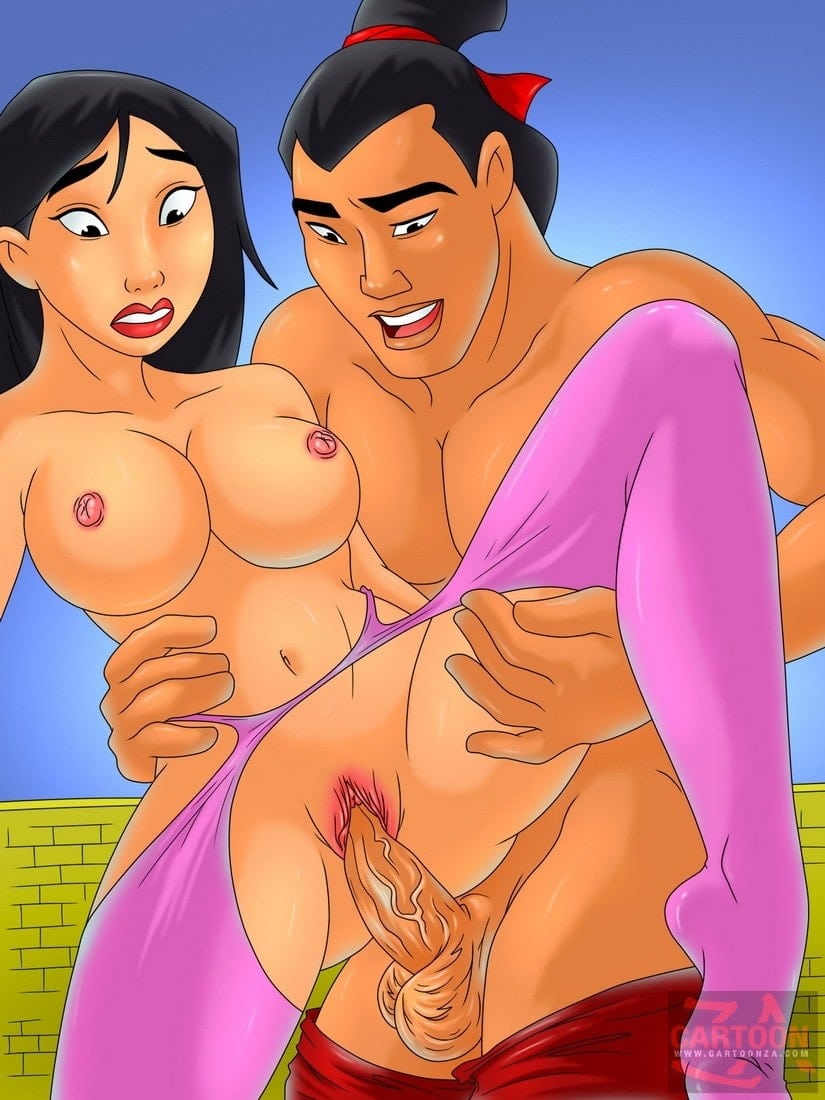 Another Asian babe on our list, Mulan has definitely deserved her spot here. After all, her sex appeal is so strong that we found her hot even while she was pretending to be a man. Not every girl can do that. And not only is she sexy, but she is also a fierce warrior. In this drawing, however, we see Mulan's fragile side. She is no longer a tomboy soldier, she is a big-busted babe hungry for a big dick. Just look at her take that massive fat cock in her tight pussy!
6. Mother Gothel from Tangled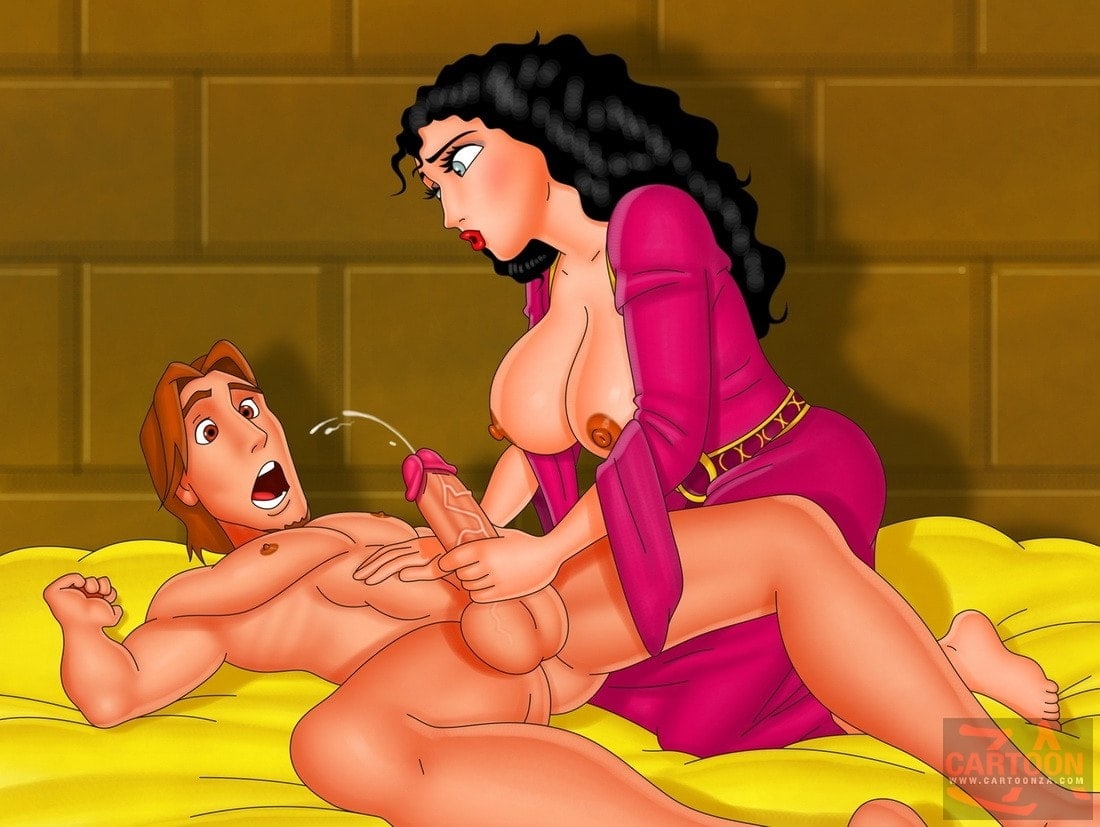 There's nothing more satisfying than punishing a sexy villainous brunette with huge cock. And that is exactly what is going on in this drawing. Mother Gothel is a narcissistic and manipulative character from the cartoon Tangled. But in this drawing, she is a super-hot milf with huge tits and an insatiable appetite for cocks. We see her stroking a big dick as her enormous tits hang out from her unfastened dress. We wouldn't mind having a chance to punish her for her misdoings.
5. Rebecca Holiday from Generator Rex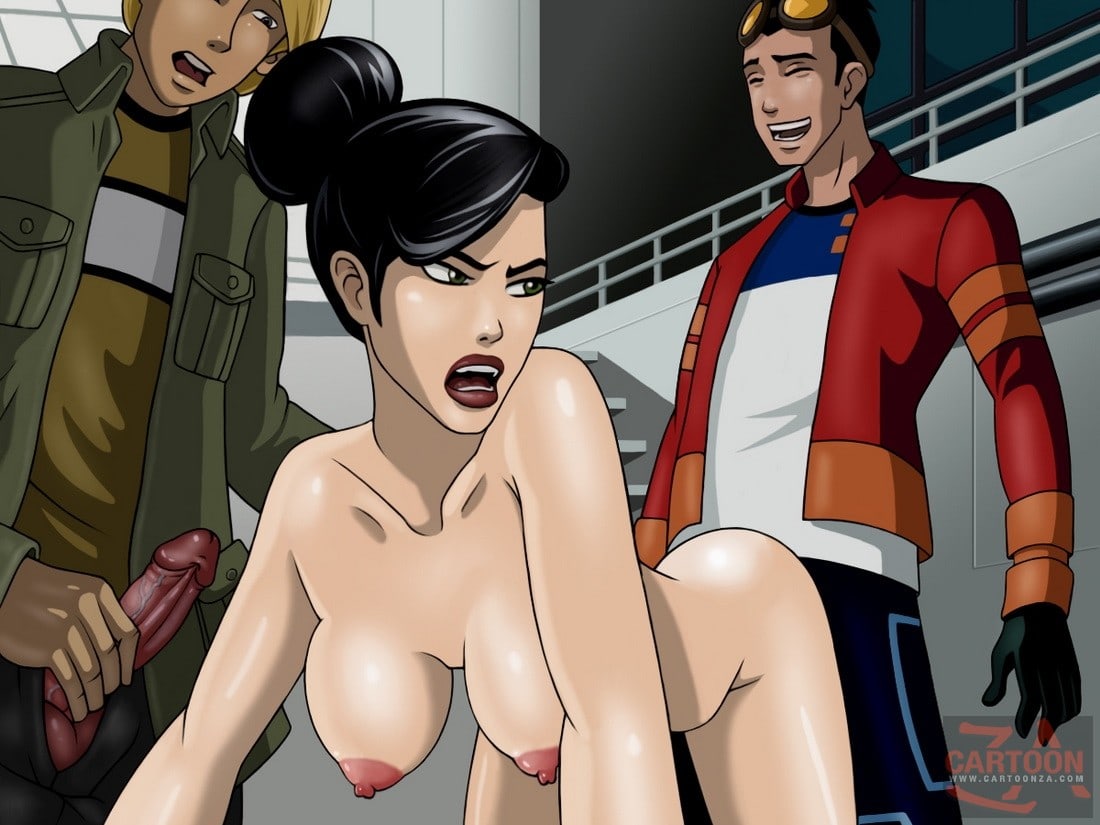 Rebecca Holiday is an intelligent, hardworking scientist lady with dark brown hair and piercing blue eyes. She has a slim athletic body and a beautiful face. She takes her job very seriously and can be a little bossy sometimes. However, in this picture of her, she is not the one who is in control. Sexy Rebecca Holiday is on all fours, completely naked, taking a cock from behind in a hot threesome. Obviously, there is a wild side to Rebecca that we weren't aware of.
4. Pocahontas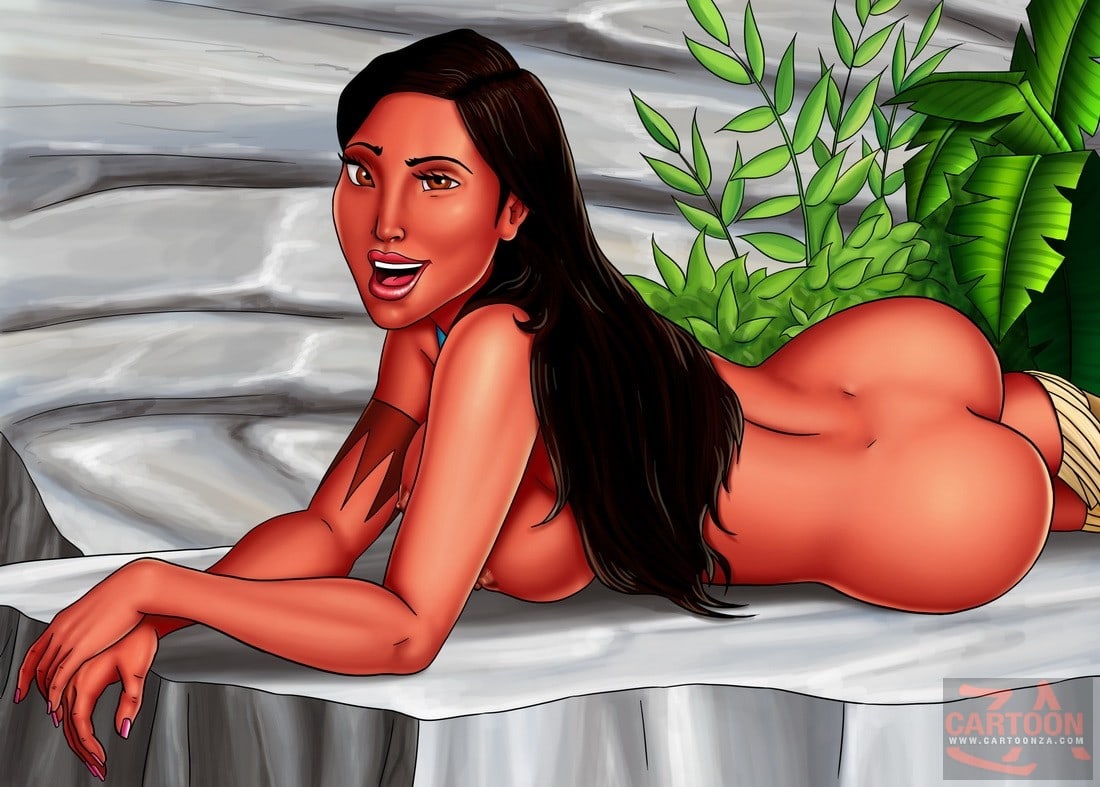 Of course this Native American beauty had to have a spot on our list. Pocahontas is probably one of the sexiest female cartoon characters ever created. Her long brown hair, high cheekbones, and dark skin simply make her irresistible. And let's not forget that her usual outfit is pretty modest. All this brunette babe wears is a tight short dress that emphasizes her curvy body. In the drawing, she is completely naked, showing off her perfect ass and her big tits.
3. Betty Rubble from the Flintstones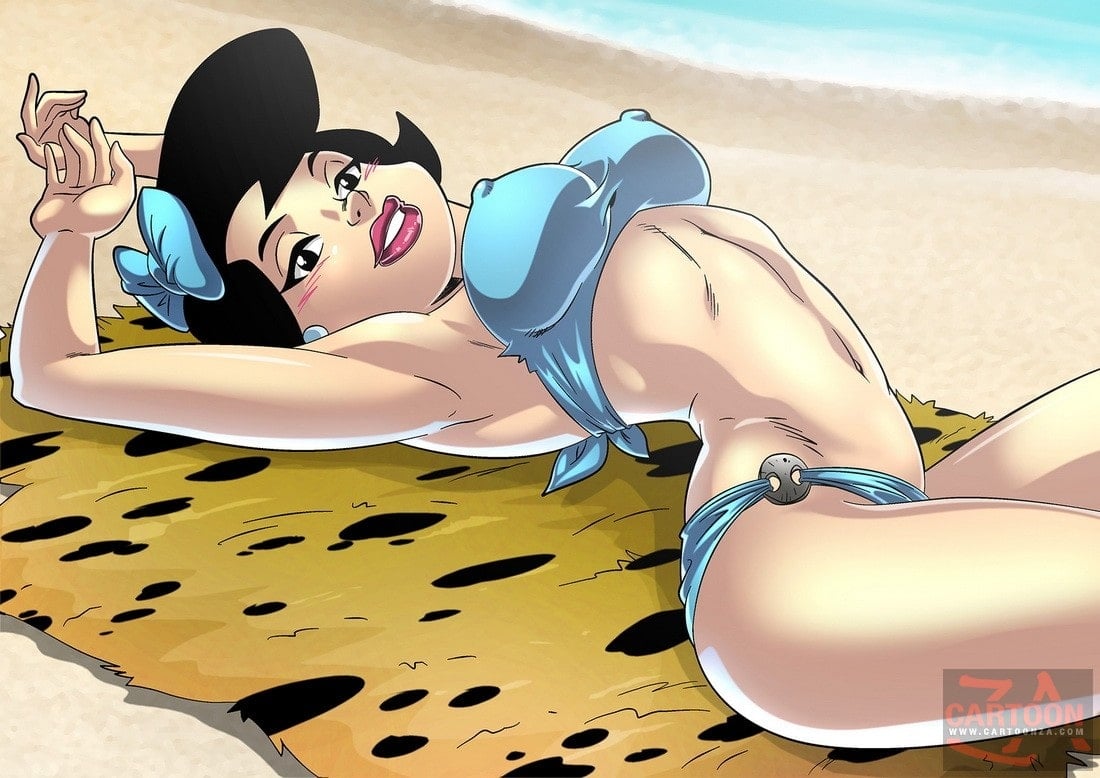 Isn't Betty Rubble just amazing? Ever since The Flintstones first came out, she's been the object of fantasy for so many guys all over the world. This brunette milf has a petite body and wide voluptuous hips. In fact, she is so hot she doesn't even have to get naked to drive us crazy. Here she is drawn in a tight blue bikini, and she looks as sexy as ever. Her top can barely keep her huge tits in place and her nipples almost pierce through the fabric.
2. Toph Beifong from Avatar: The Last Airbender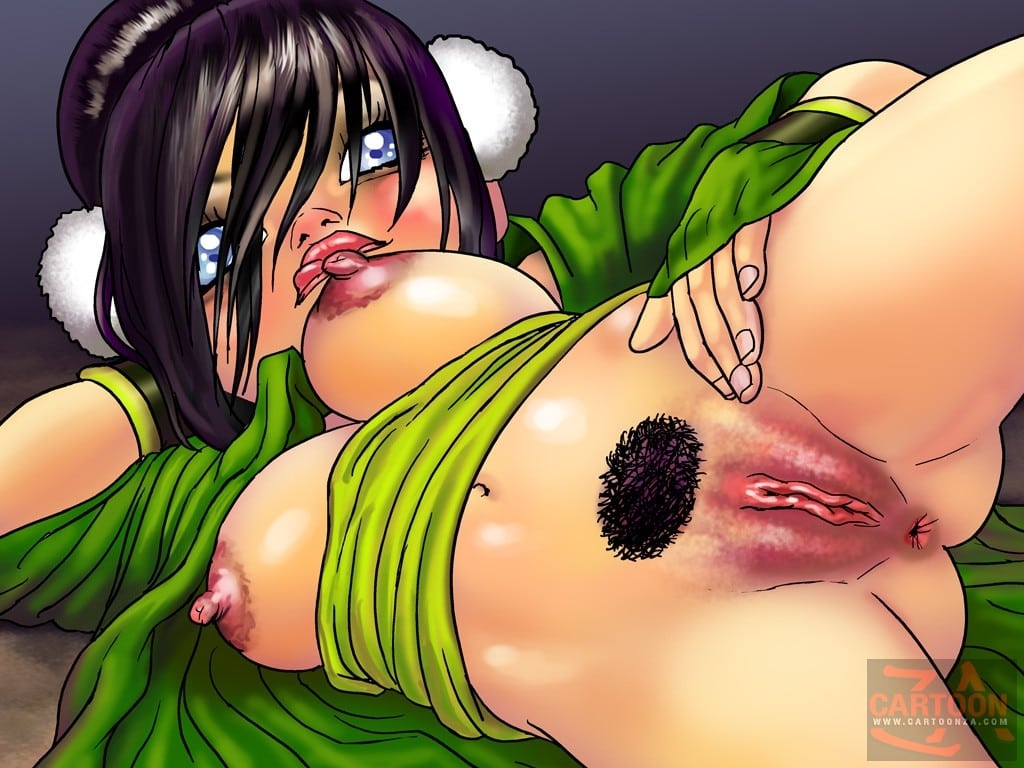 Toph Beifong is an earthbender and an incredible fighter. She has green eyes and dark brown hair. Even though she is practically blind, she is one of the toughest, most competent fighters in the universe. But every tough girl has a soft side. In this drawing, we can see Toph all grown up. And we're sure you'll agree when we say that she's turned out pretty hot. She is spreading her legs wide open for us, showing off her tight pink pussy and her asshole.
1. Mavis Dracula from Hotel Transilvania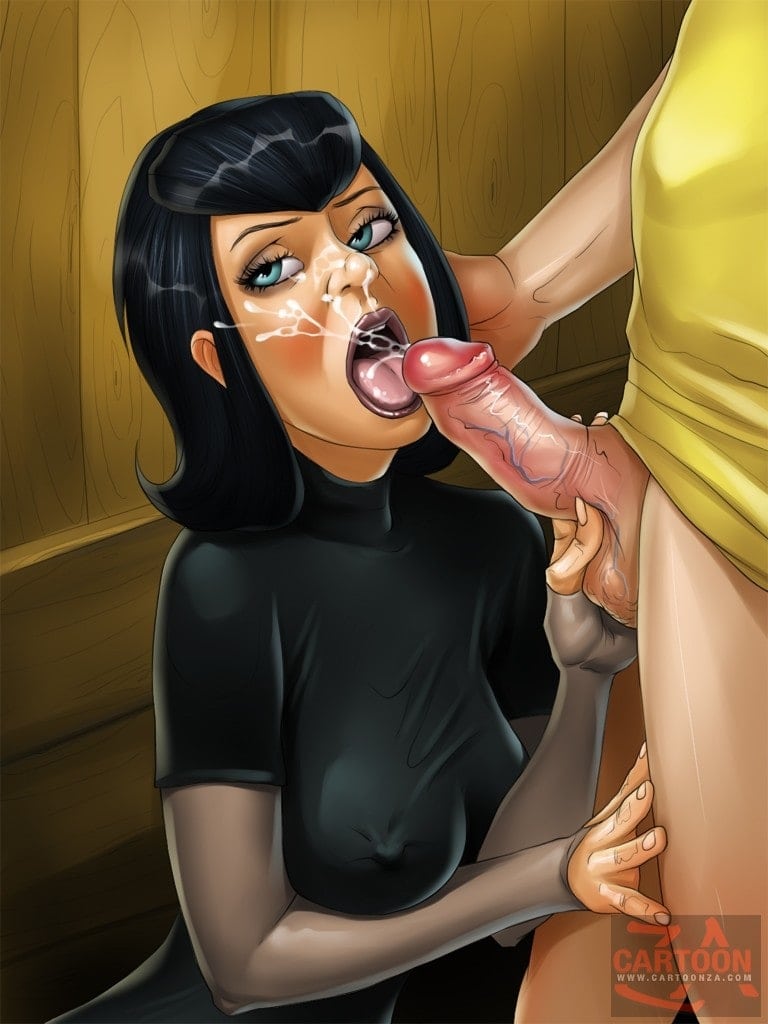 Mavis is a 118-year-old teenager. In case you were wondering, that's 18 in human years. She has a cocky, daring personality and is just the right amount of wild. Since she's just turned of age, Mavis is obviously starting to discover everything that the adult life has to offer. Her we can see her kneeling in front of a fat cock. The nipples of her huge tits can clearly be seen through her tight black blouse, and her face is covered in a huge load of cum.
Can't find your favorite cartoon brunette on our top list? Then make sure you check part one – there's a good chance she was featured there!