We've all grown up watching our favourite cartoons, but probably would have never thought about some of the characters in our adult age. But the truth is some of them are very well known amongst adults and can present a very fun and intriguing way to spice up our everyday lives. Let's see some of the top 10 characters that have been portrayed as sex symbols over time.
Velma Dinkley from Scooby Doo
Often being the one who solves a mystery, Velma was the brains of the operation.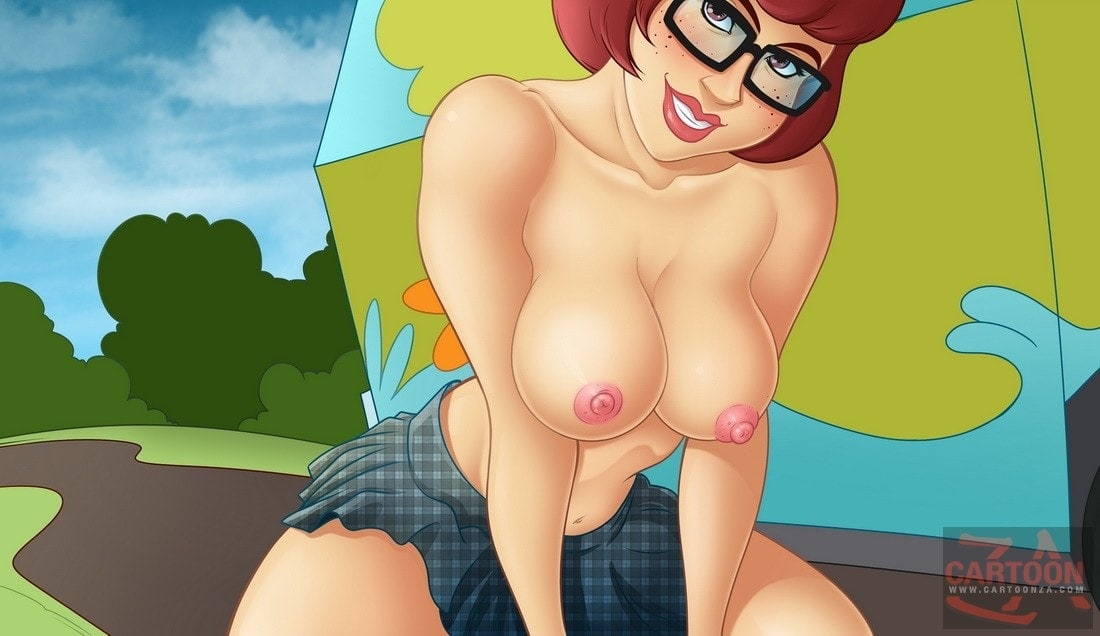 Velma Dinkley is a teenage character that was infatuated with solving crimes and you easily could say that she was the smartest out of the whole gang but at the same time had that clumsy side to her, always losing her glasses and hitting the floor in search for them. So, a young teenage girl in a schoolgirl outfit crawling on all fours… Hmm, there's a sight to see for any man, isn't it?
Always known as the brains of the group, Velma was a geeky character, quite clumsy at times but what lies behind that first impression and what actually made her into an adult sex symbol is the fragile schoolgirl look her character had. She is sharp,sarcastic and very competitive. All traits that really do light up an interest. So while there are so many other characters that are seen as sex symbols at first hand, Velma is a mystery herself. And don't we all love a good mystery to solve. A bit tomboyish but beautiful in her own way. With the covered up outfit, turtle neck, the pleated skirt and of course the glasses. Hidden behind that innocent look laid the sparked up imagination of men worldwide. She may not be the most obvious of sex symbols in the cartoon character world, but she definitely deserves a place on our list.
Velma's catch phrase: "Jinkies!"
Foxxy Love from Drawn Together
She wears a costume with fox ears and a fox tail and definitely is part of her persona.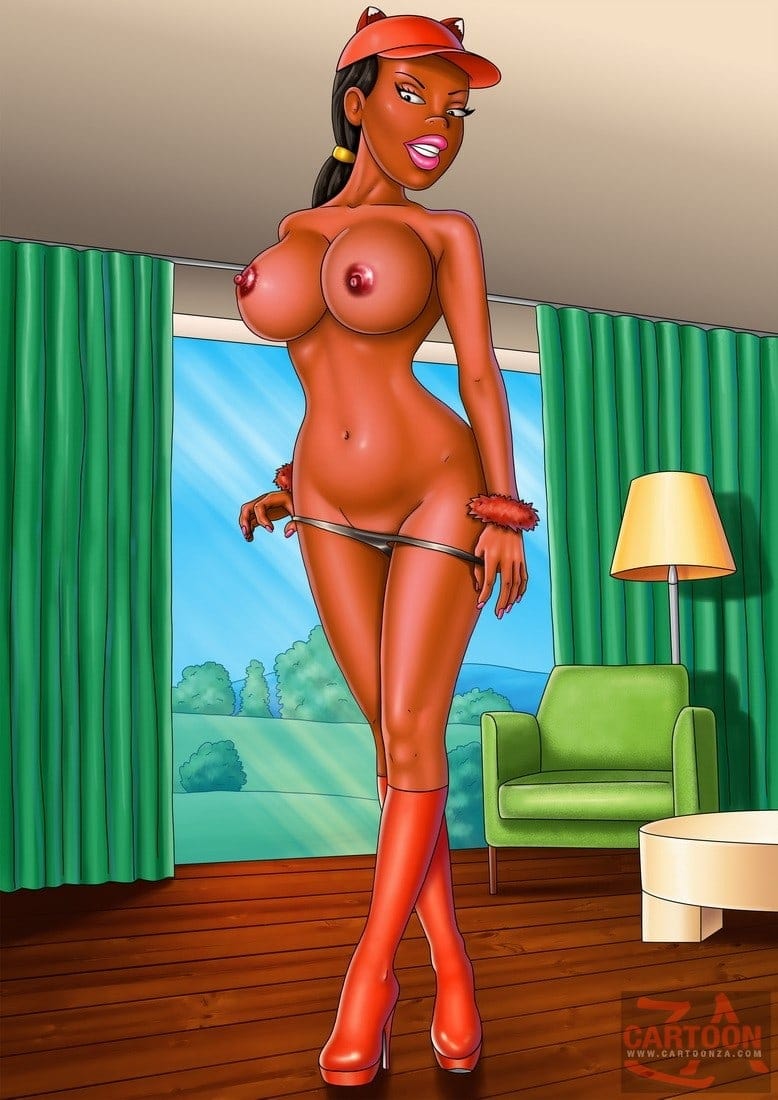 It is indicated in many parts of the show that Foxxy had a very tough upbringing and obvious daddy issues ( "Mama didn't raise no fool, and Papa didn't raise me at all!"). All leading to the making of a very promiscuous girl.
Needles to say why Foxxy is a sex symbol. When it comes to her character there's very little left to the imagination, to say the least. She's a hot ghetto chick musician very open and honest with her promiscuity. Isn't it every guys dream to see a fit, curvy bombshell babe with her nipples front and center french kissing another chick? That of course is a rhetorical question. She does prefer men, but is bysexual. Every man's fantasy. Foxxy has a masturbation ritual that involves all kinds of props, strange and out of the ordinary, leaving her with an explosive orgasm. At first she seems uneducated, sassy and bad mouthed, but underneath her very blunt attitude is actually a wise, confident lady that shares her thoughts as they come. She is very kinky though and the most highlighted character trait of hers is indeed her sexuality.
One of Foxxy's famous lines: "Foxy ain't a slave to nobody. Nobody but the rhythm"
Megara from Hercules
A character created based on Greek mythology, a Greek princess.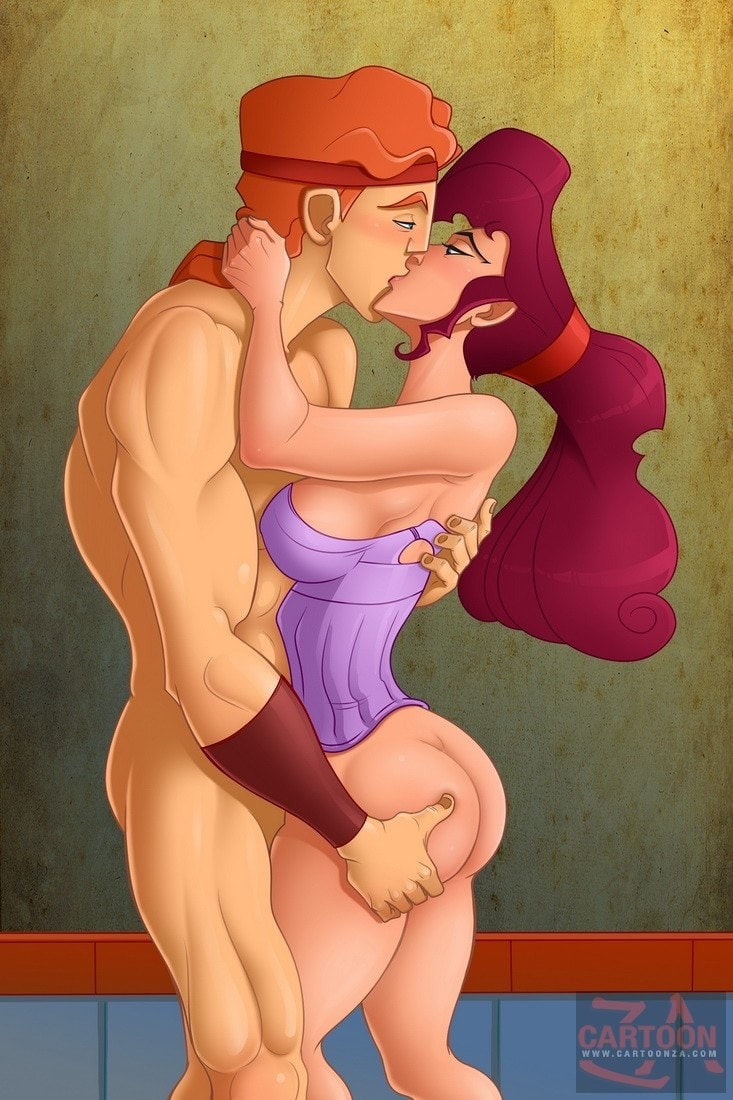 The character of Megara was very much created based on her story, her heartbreak. At first she was a hopeless romantic then being betrayed by her boyfriend turning into a ruthless cynic basically hating every man alive.
Megara, better known as Meg in the movie "Hercules" is a goddess like animated character, portrayed as the "feme fatale" to every and any man. Although her beauty is eminent, her story and past has left her heartbroken, thus creating a very snarky and cynical young woman looking for solitude only, with a very low opinion of men. Nonetheless, this sexy heroine character sparks up the imagination of men with her obvious fun free spirited personality, leaving them with the desire to save the damsel in distress and make everything better again. She has a lean, slender body dressed in a purple dress and a tiny waist. With her lushess long hair pulled back in a ponytail. The simplicity of her look is alluring to many. Meg is one of the sexiest cartoon characters by far.
"Megara. My friends call me Meg. At least they would, if I had any friends."
Korra from The Legend of Korra
Avatar Korra is the leading character in this animated series.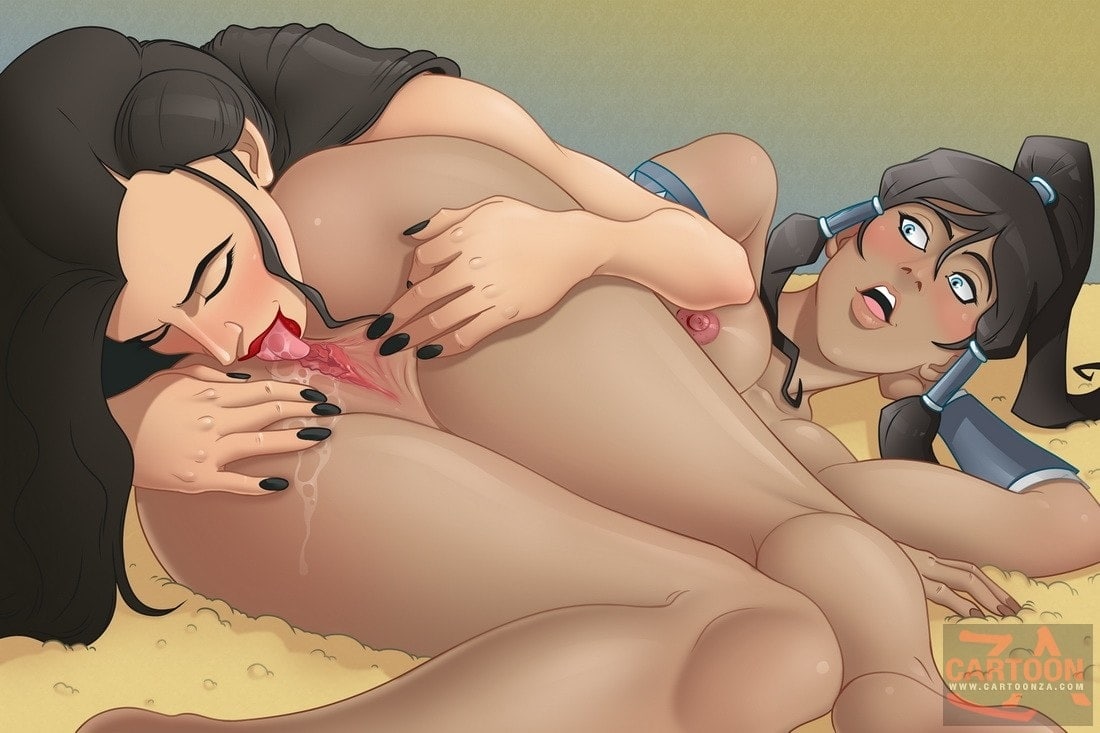 Korra is portrayed to be avatar Raava's incarnation and Aang's reincarnation, but definitely more pleasant to gaze at. This character's soul purpose is to maintain peace and harmony in the world. Korra is a very well rounded and developed character and her journey as a female protagonist has shown for her to be a good role model for kids in general. But when it comes to adults watching this animated series the interest for this spiritual lady creature grows even further and beyond. There is something very intriguing when it comes to the elusiveness of this woman. Her spirituality aside, when talking about the physical aspect of this character, Korra is a sight to see. With her athletic build and her acrobatic abilities, one's imagination runs wild when thinking about what that banging body can do. The agility, the stamina she possesses… Isn't it every guys fantasy, of a girl that's inexhaustible. No make up, no hairdos, a covered up body and boots. This character isn't the one who shows off her sex appeal upfront. She simply oozes it with the piercing blue eyes and all that she is leaving men infatuated with the whole of the character.
Wonder Woman
Wonder Woman is a fictional character of the Justice League.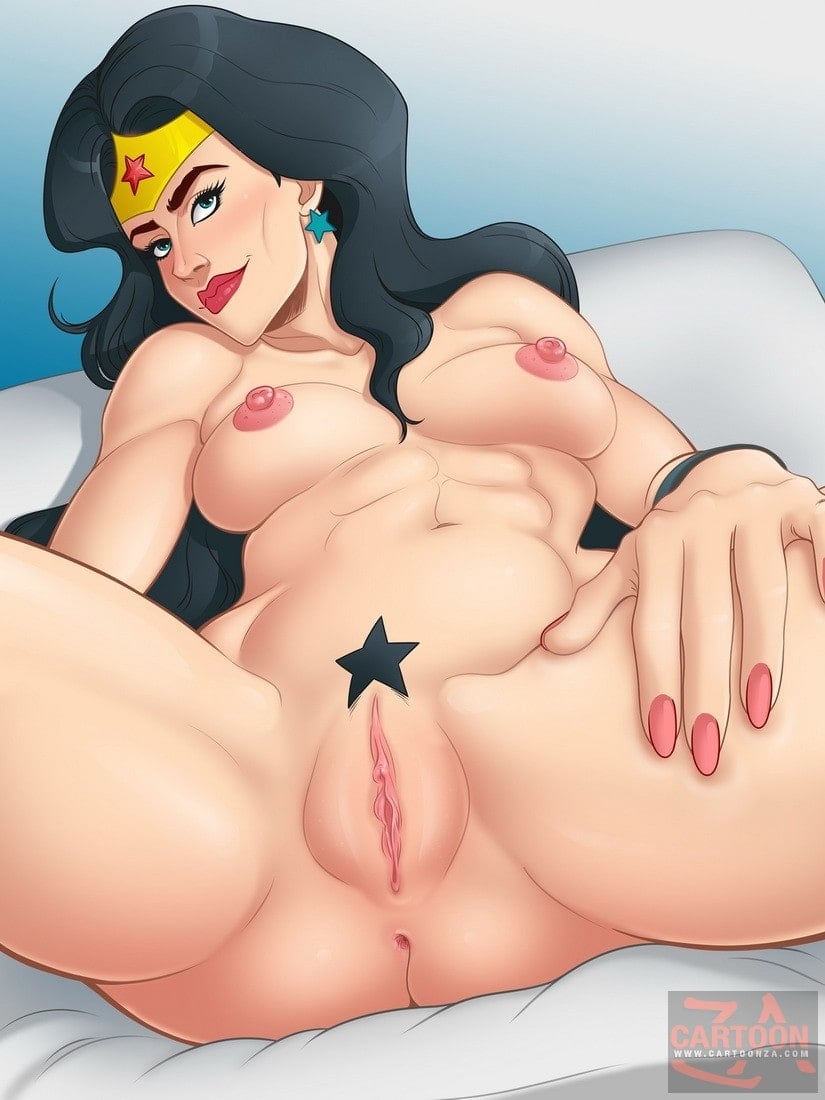 The backstory of this character tells us that she once once made out of clay and she sure seems like it, also she was given super powers but even though the conception of her persona has changed over the decades she still remained to be an Icon in pop culture, a well-known figure world wide. Wonder Woman is a very fit, powerful character. A depiction of a strong woman, powerful as superman but with curves in all the right places. With her seductive blue eyes, long black hair and body tight, Wonder Woman fights for peace in a Man's world. Without a doubt, she could calm and excite any man In her body-tight red suit, with her lushes breasts squeezed in firmly, every part of her body sculpted and accentuated. She is a very feminine character and very obviously to this day one of the top sexiest superheroes known.
Sergeant Calhoun from Wreck-It Ralph
Sergeant Calhoun is a fierce protagonist character, a spicy one indeed.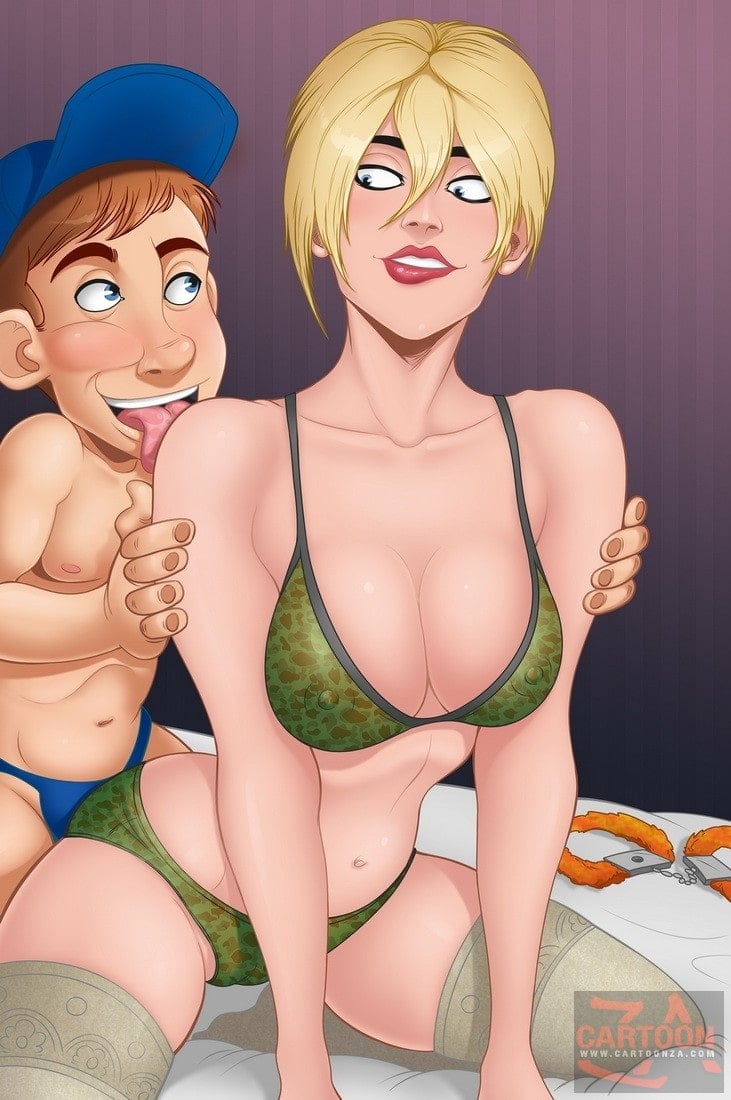 Now, when it comes to Calhoun, her looks are right up the alley for many. She has a tall slender body and she wears a black, tight body suit. That itself is enough to grab your attention. Apart from that, she's a blond babe, rocking a bob hairstyle, pale pink complexion, blue eyed and has rosy lips. Her looks are alluring and sexual without a doubt. A big bust and tiny waist – jackpot. But she backs up the looks with a pretty heavy punch. Calhoun is not just a pretty face. Her personality is very intense and tough, and very strict with her soldiers, to increase their drive. Just how many would like it, a beautiful woman in black armour commanding everything around her. Generally her character is quite harsh and bossy. But surely no one would say no to report for duty when this character is at question.
Nurse Joy from Pokemon
The kind caregiver with an angelic face.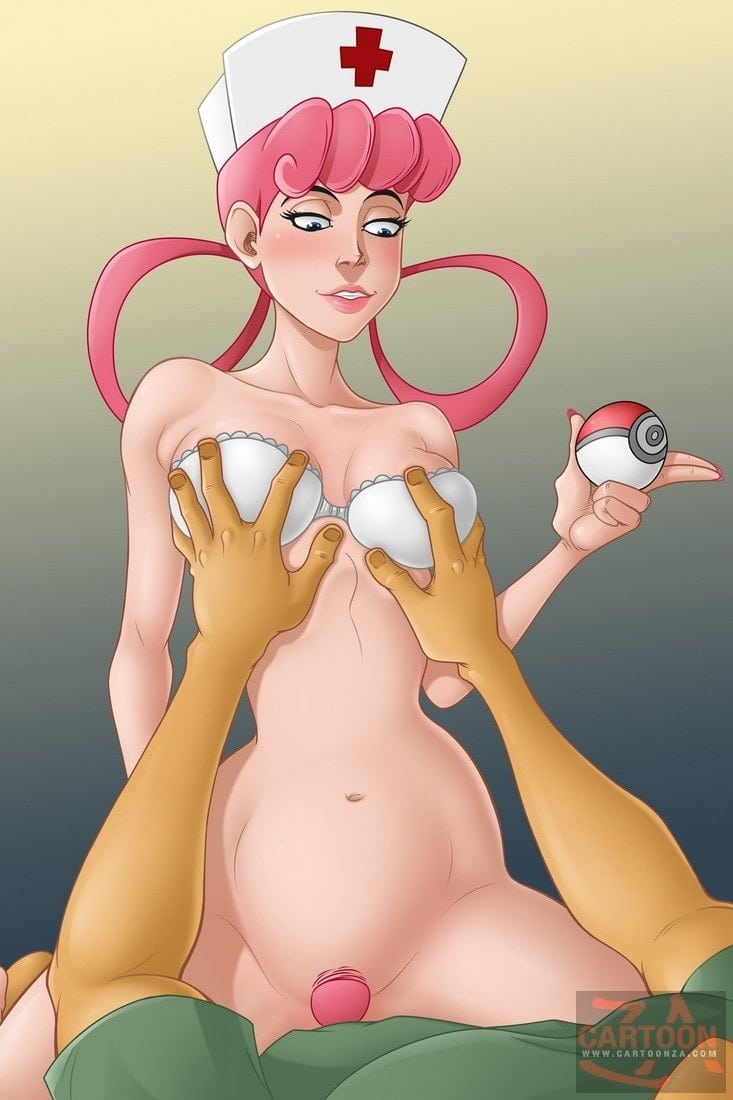 There is always something intriguing and exotic when it comes to Eastern culture. The same goes for this animated character. All pretty in pink, pink hair, pink outfit and a pale pink complexion and those big, bright blue eyes. Who doesn't fantasize about a hot chick in a pink nurse uniform with Mary Janes and a white nurse apron? Nurse Joy is playing a character in a series for children but is a sex symbol and fantasy of many adults, the big boys as well. As a nurse, her persona is portrayed as a caregiver and her job is to help, heal and make everything better. And at the end of the day, every man dreams about a woman that is going to take care of him, show love and affection. Especially when that woman is a young nurse, with a banging body and a slinky, short nurse uniform.
Nurse Joy definitely caries a high mark on our list.
Sam Sparks from Cloudy with a Chance of Meatballs
Samantha Sparks is one of the lead roles in this animation.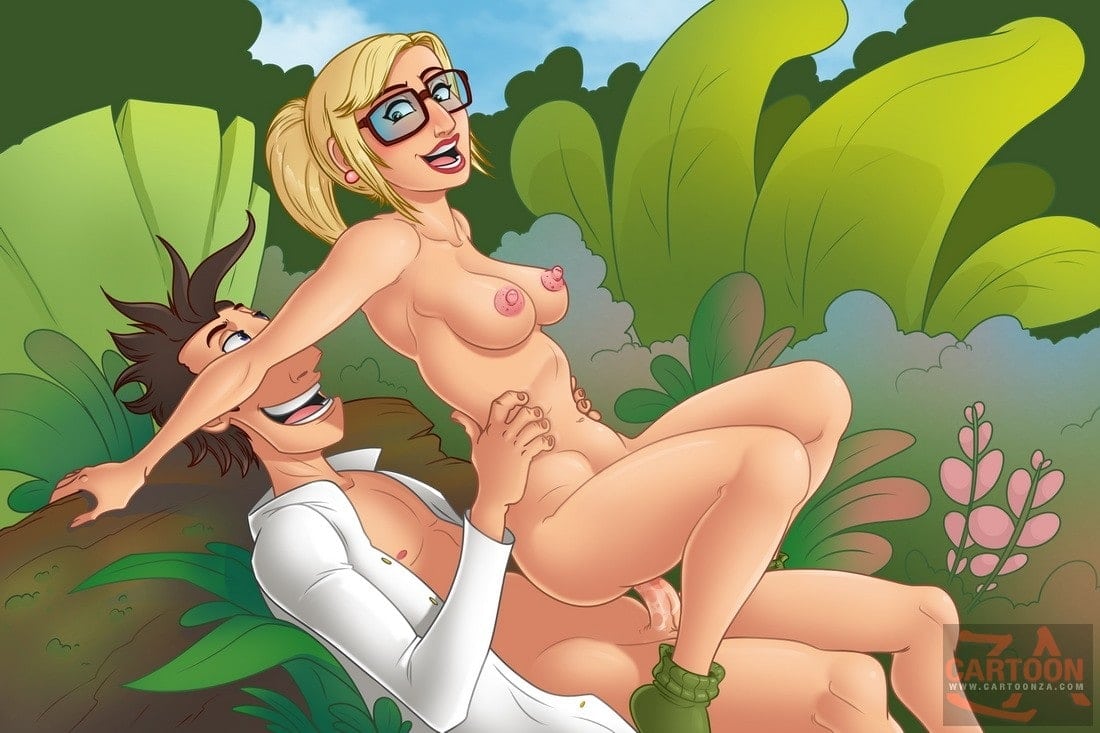 Samantha Sparks, better known as Sam, is more of a classic, simple type of gal. She has a simple look to her, she wears a tank top with a blazer and skinny jeans to complement the top. A very simple hairdo, short blond hair held loose or pulled back in a simple ponytail. Putting it simple, she's not a high maintenance girl. By the time of the sequence she has a more laid back and sexy look, with a hot, pink shirt tied in a knot and short shorts. Ooh la la, there's nothing like a nerdy a chick going a bit wild. And those glasses…!
Sam is an enthusiastic girl, very passionate about her work. Personality wise, Sam is the kind of girl you would take home to your mother. She is very friendly and perky. Shy at times, but it passes quickly once her true self comes out on the surface. She's a very smart and caring girl whose ambition was to become a weather reporter.
She's the full package with all the desirable traits one woman should have. Plus, she's hot.
Princess Bubblegum From Adventure time
Bonnie is basically a construct of hot pink gum and a main character.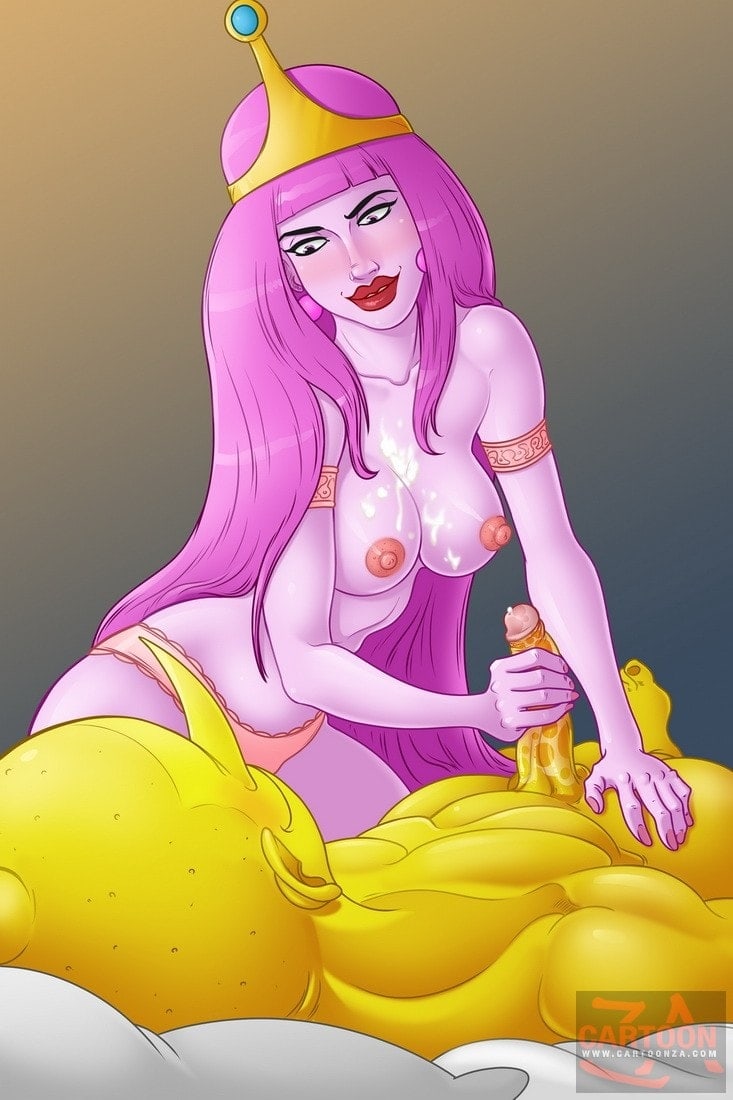 Princess Bubblegum is most definitely not the most ordinary character, in any way, shape or form. At most times she is very kind and a good hearted gal. But she does also have a kind of a darker, nasty side to her which sparks interest in this pink vixen. And how cool is it having two DNA's? Human and candy. This sweet candy girl can be very tough if provoked. She is a justice seaker and very kind and compassionate. Looks wise, she's out of this world. Well, literally, she's part candy. Her complexion is light pink and her hair is actually gum, magenta colored gum. And of course, what else would she wear than a long pink dress, to complement everything else. She is much older then she apears to be. Which is always a good trait to have. And as for her body composition, being made out of gum, Bubblegum is bendy, to say the least. She can twist, bend turn in many ways. Sparks up a few images in mind?
Princes Bubblegum is surely one of the most unordinary characters out there. Most definitely the sweetest.
Smurfette from Smurfs
She is the only female character amongst other Smurfs.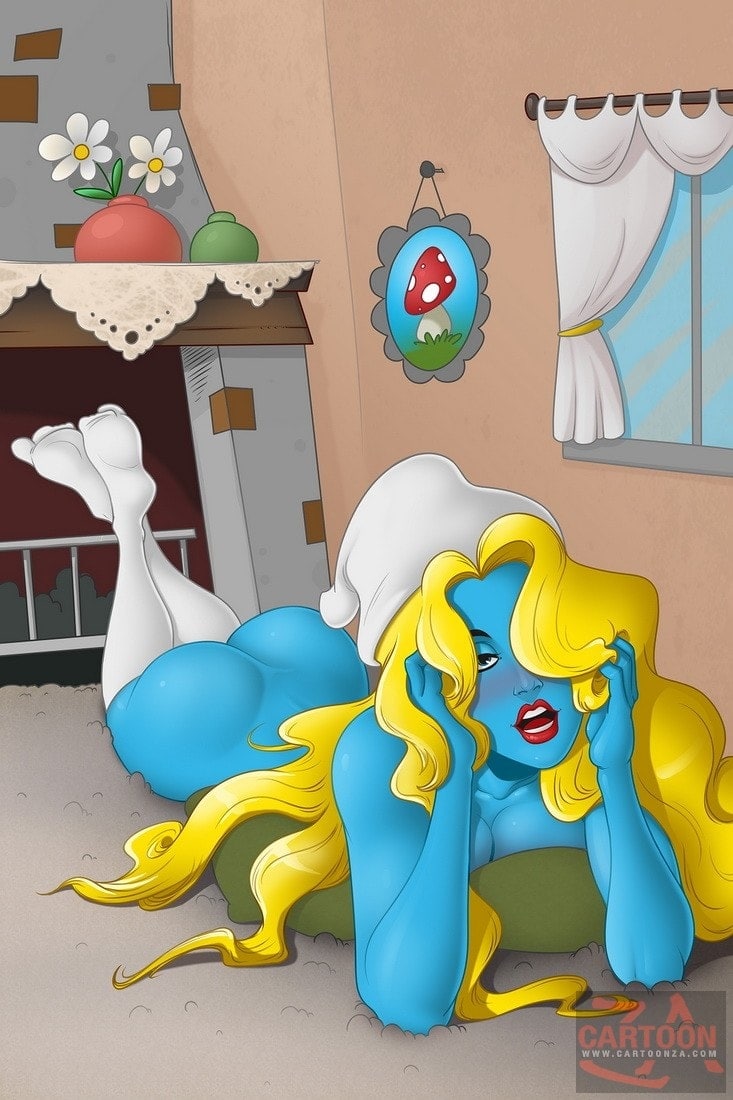 Originally created by the villain of the story, Smurfette once had black, bushy hair. But once transformed into a real Smurf, she became a precious blond haired doll. At first she was created for the purpose of creating jealousy amongst the boys, until she quickly became part of the group. And who wouldn't want to be around bubbly Smurfette?
This charming creature certainly can put a smile on anyone's face. And she did use her feminism to catch the hearts of many smurfs. Full of grace and woman-like manners, as the only female in the whole Smurf village. Her image is portrayed, in a way, as the "girl next door". You know, the girl that everyone kind of likes because she's cute, she's fun and she's vibrant. She's the kind of girl that everyone wants to be around with.
So, without a doubt, Smurfette is one sexy, blue lady.